ABOUT US
Interdisciplinarity is at the core of the Nalanda Curriculum. Our programmes are designed to encourage experiential learning, promote original research and develop innovative ideas.
About

Nalanda English Medium School
Nalanda was a great name in education and was a University in the present Bihar State which flourished from 5th century to 12th century until it was destroyed by uneducated foul minds. It has created thousands of positive thinkers who made human lives worthy, beautiful and constructive. This is the very goal of our Nalanda which is founded in the land of Lord Veera Venkatesha who has eternally blessed the Institution since the day of laying the foundation stone back in 1987. The Institution has grown like a colourful butterfly coming out of its cocoon, imparted quality education to thousands of young children from the Nursery to S.S.L.C. Which has proved our motto. विद्येन ज्ञान आनी मान
VISION
To provide a learner-centric education for your children so they can achieve their full potential in the respective fields of education they wish to pursue and build a better world.
OUR VALUES
"To nurture individuals towards excellence in a happy , value based and progressive learning community"
MISSION
Nalanda aims to develop in children the knowledge and skills to enable them achieving their career goals and become caring and open minded leaders who think global and act local.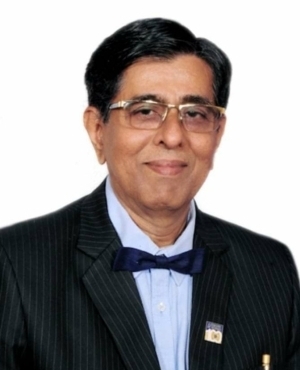 ज्ञाननेवतु कैवल्यम
Knowledge will lead towards perfection. Let newer ideas and methods broaden our knowledge.
Prof.Dr. Kasturi Mohan Pai
Secretary,
Sri Srinivasa Patashala Association
Sri Vittobha Temple Road, Mangalore – 575001. D.K., Karnataka, India.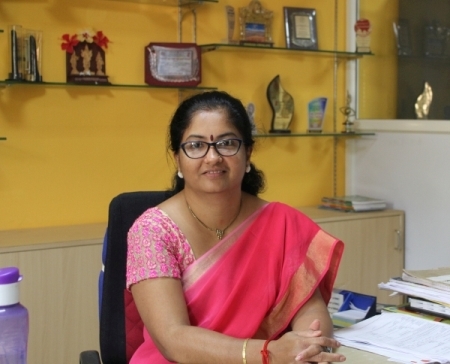 Mrs. Savitha N Kamath
HEADMISTRESS
Message From Headmistress
It was rightly said that "Education is a shared commitment between dedicated teachers, motivated students and enthusiastic parents with high expectations."
At Nalanda English Medium we strive to give every student the opportunity to express himself through a carefully planned curriculum. Each child has his own unique qualities and as educators it is our responsibility to nurture and develop every learner in their formative years. Our dedicated and highly motivated team of teachers work tirelessly to ensure the very best opportunities for every child. The curriculum is regularly reviewed to ensure that it remains appropriate to the needs of our learners. State of the art infrastructure and modern practices ensure an effective teaching – learning process.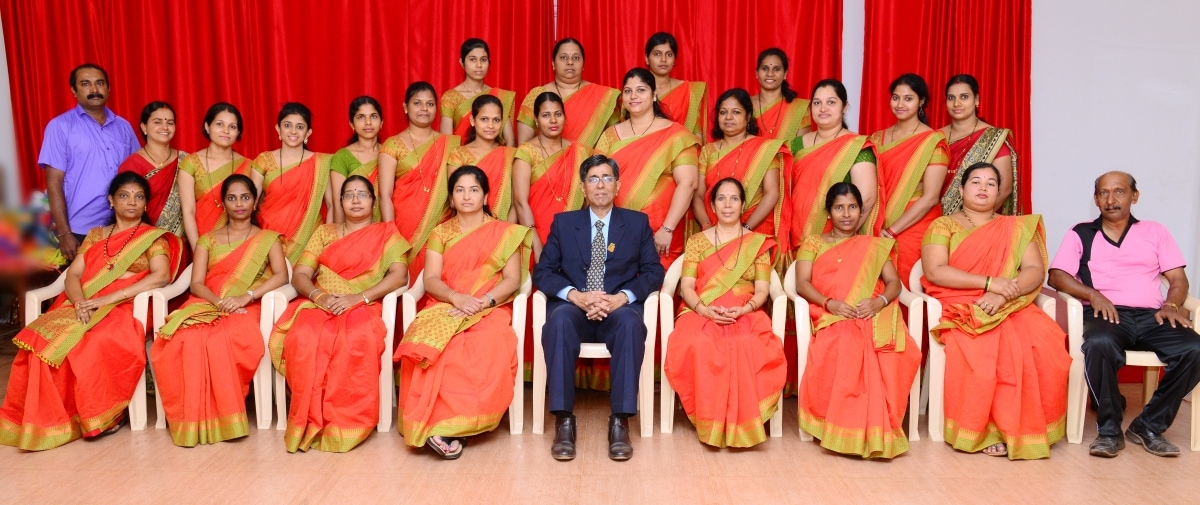 LIST OF
COMMITTEE MEMBERS
MEMBERS OF THE COUNCIL FOR THE YEAR 2021-22
Sl. No.
Name and address
Q. L
Post
1
Sri M. Surendra Acharya.
"Haridwar"
Nekkilagudde,
Mangalore
B.Com
President
2
Dr. K. Mohan Pai.
Physician
City Point Building
Mangalore-575 001
M.D.
Secretary
3
Sri. K. Ajith Kamath.
"Sagar Darshan"
Ladyhill
Mangalore-575 006
B.E
Correspondent
4
Sri G. Vishwanath Bhat.
8-14-1942, Barke
Kambla Cross Road
Mangalore-575 003
B.Com
Correspondent
5
Sri. B.R. Shenoy.
Preethi towers
Urwa Market
Mangalore
B.Com
Treasurer
6
Sri. H. Vijayachandra Kamath.
Near Nalanda School
V.T.Road,
Mangalore-575 001
B.Com
Correspondent of S.S.P.O.
7
K. P Prashanth Rao
Mangaladevi
Marnamikatte
Mangaluru
B.com
EX- officio
8
C. Laxman Shenoy
" Samrudhi Ashok nagar Mangaluru
B.com
EX- officio
9
Panambur Ramachandra Kamath
Vittal kripa T.T Road, Mangaluru
B.A
EX-officio